Commonly used ammonium phosphate include ammonium dihydrogen phosphate, diammonium phosphate, ammonium polyphosphate and so on. All the products you can get in Chemate Company at the most competitive price. They can be used in the configuration of fire retardant coatings, fire retardant, flame retardant, fertilizer, etc… In addition, they also have some different uses based on their own performance. Choose according to your requirements now. Or if you don't have any idea, call us or send us email to get more information.
Why Choose Chemate Company
Our company has always been adhering to the development concept of professional and dedicated, following the business principle of quality first and customer first. In addition, we continue to accelerate the pace of innovation in mechanism, technology, production equipment and management. Now, our phosphorus chemical products has received high praised from our customers for the reliable quality and reasonable price. And we have established long-term cooperation relationship with our many customers. For more details and price, contact us now. We will be your ideal choice.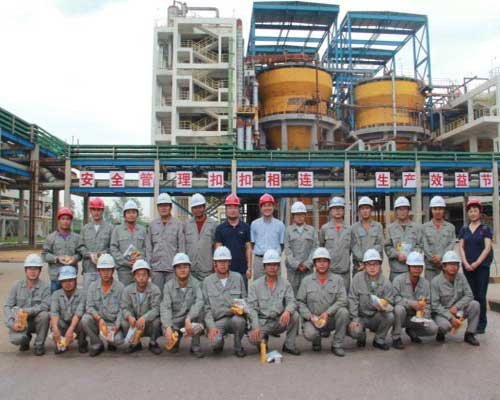 Fire Extinguishing Principle of Ammonium Phosphate
Volatile decomposition products of inorganic salt in ammonium phosphate can be chemically inhibited and negatively catalyzed with the free radical or active group generated by the fuel during the combustion process, so that the combustion chain reaction is interrupted and the fire is extinguished.
The ammonium phosphate powder falls on the surface of the combustible material, chemical reaction occurs. And a glassy coating layer is formed under the action of high temperature to isolate oxygen, then the fire goes out. In addition, some powder can play the role of diluting oxygen and cooling.
Ammonium phosphate powder is the main agent of flame retardant. In case of fire extinguishing, it is sprayed onto the burning object under the action of high-pressure carbon dioxide gas. Then it will undergo a series of decomposition endothermic reactions under the action of high temperature. The decomposed ammonia and water vapor can flush the oxygen content in the air, absorb heat to reduce the temperature of the burner, so as to prevent combustion. The final product of the decomposition reaction is a pasty substance of phosphorus pentoxide, which can cover the surface of burner and prevent it from rekindling. In addition, ammonium phosphate powder itself has the ability to destroy the flame continuous reaction, so it is a highly effectively extinguishing agent.​