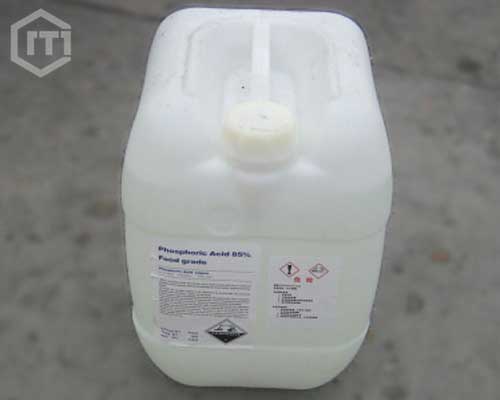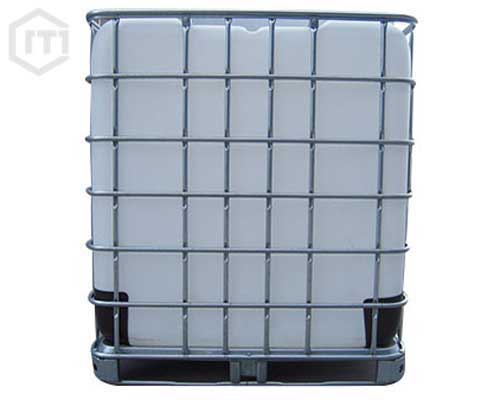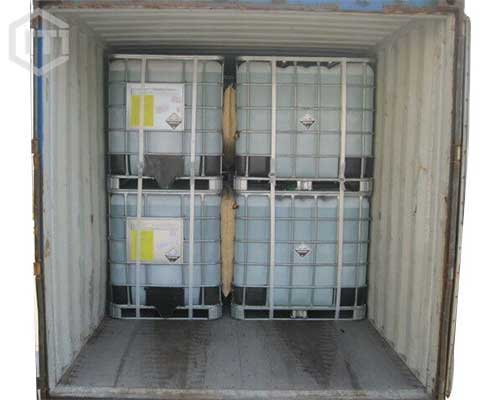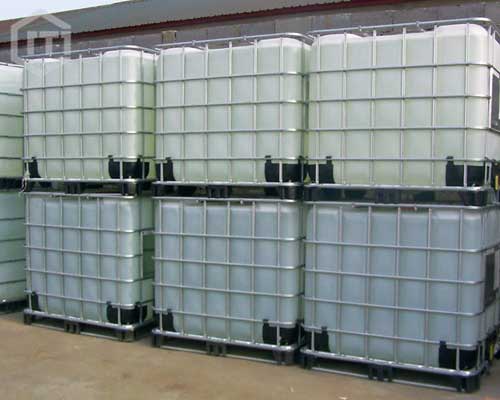 Phosphoric Acid 85% Food Grade
CAS NO.: 7664-38-2
Molecular Formular: H3PO4
HS Code: 28092010
Food Grade Phosphoric Acid is widely used in various types of food processing industries as food additive. So it has much higher requirements in quality and purity. Chemate, a professional manufacturer of various types of phosphorus chemicals with more than 15 years of production experience can provide customers with food grade phosphoric acid with less impurities and less metal content. If you have any need, please feel free to require us for more details, Chemate – reliable food grade phosphoric acid supplier will be your ideal choice.
Technical Specification of Phosphoric Acid 85 Food Grade​
Item
Index
Food grade
Color/Hazen  ≤
20
20
Phosphoric acid (H3PO4) content, % ≥
85.0
75.0
Arsenic (As) content, % ≤
0.00005
0.00005
Fluorine (F) content, % ≤
0.001
0.001
Heavy metal (Pb) content, % ≤
0.0005
0.0005
(Fe) % ≤
—
—
Easily oxidized substances (H3PO3) content, % ≤
0.012
0.012
(CL)% ≤
—
—
(SO4),% ≤
—
—
Phosphoric Acid 85 Food Grade Package
| | N.W | G.W | Qty of Drums/20'fcl | Loading  |
| --- | --- | --- | --- | --- |
| 1 | 35kgs/drum | 36.5kgs/drum | 760drums | Net 26.6MT per 20'fcl |
| 2 | 330kgs/drum | 340.5kgs/drum | 80drums | Net 26.4MT per 20'fcl |
| 3 | 1650kgs/IBC | 1710kgs/IBC | 16drums | Net 26.4MT per 20'fcl |
Phosphoric Acid 75 Food Grade Package
| | N.W | Qty of Durms/20'fcl | Loading  |
| --- | --- | --- | --- |
| 1 | 33kgs/drum | 760drums | Net 25.08MT per 20'fcl |
| 2 | 310kgs/drum | 80drums | Net 24.8MT per 20'fcl |
| 3 | 1600kgs/IBC | 16drums | Net 25.6MT per 20'fcl |
Want The Best Quotation?
Tell us more about your requirements, such as, model, quantity, package, etc. Quotation will be sent to you quickly. 
Get A Free Quote
What Are Uses of Phosphoric Acid In Food
Phosphoric acid uses in drinks. It has the performance of buffering, which can adjust the PH value, make the taste of drinks stable, play a certain antiseptic effect. In the fermentation drink, it can also play the role of yeast nutrients.
In food processing industries. It can be used as acidity regulator and nutrient agent for yeast, as well as used in flavors, canned food and light drinks. It can also be used as a nutrient source for yeast to prevent the reproduction of useless bacteria in wine brewery. It can be used to clean the sugar production equipment, for that it can have chemical reaction with sugar.
Used in medicine. Phosphoric acid 85 food grade is an important ingredient in the counter medications to combat nausea. Mixed with zinc powder and form zinc phosphates to be applied in dentistry.
1.Improve the flavor of refreshing drinks. In carbonated drinks, it can interact with metal ions in water to from soluble salts, block the activity of metal ions, so as to prevent the beverage from oxidation, deterioration and color change. It can also make the drinks stable for a long time.
2.Used in fruit juice beverages to keep Vitamin C stable. In the case of vitamin C fortification, the addition of phosphate can effectively prevent the oxidative decomposition of vitamin C, as well as stabilize the juice suspension. Meanwhile, food grade phosphoric acid can prevent soluble pectin from becoming insoluble pectin when soluble pectin adjusts the specific gravity of the concentrated juice slurry.
3.The use of phosphoric acid in the crushing process of fruit juice can prevent the flavor of pulp from being broken due to rapid oxidation and discoloration.
4.Prevent fruit precipitation after crushing ans clarification and prevent the change of color.
5.Adding 0.1% to 0.3% of phosphates in sherbet can prevent the change of color and flavor oxidation.
Phosphorus is an essential trace element for the human body. When the ration of calcium to phosphorus in the human blood is 2:1, it can also promote the absorption of calcium by the human body. After the phosphorus is absorbed by the human body, it will exist in the human bones and teeth in the form of phosphate. Phosphoric acid added to the beverage is food grade, only drinking phosphorus-containing beverages in excess will cause harm to human body.
Food grade phosphoric acid in drinking beverages will reduce the absorption of calcium in the body and affect the normal growth of bone. Children and adolescents who are in the period of growth and development need sufficient calcium to enable normal bone growth and development, maintain good bone metabolism and achieve optimal bone density, so it is more inappropriate to drink carbonated drinks. In addition, phosphoric acid can also hinder the absorption of iron, which is one of the main materials for making blood. Once the iron isn't enough, it can cause iron deficiency anemia.
It is in colorless, transparent or slightly light color thick liquid. It is odorless and tastes very sour. Phosphoric acid has the melting point of 42℃ and the boiling point of 261℃. It dehydrates gradually when it is heated. It belongs to RO-PO and the crystallization point is 21℃. Like other liquid crystallization, phosphate crystallization is physical changes rather than chemical changes. So its chemical property won't change because of crystallization. It can be used normally as long as it is heated to melt.
Food grade phosphoric acid has the features of high concentration, high purity and high crystallinity. When the temperature is around 4℃ and the concentration is larger than 85%, the crystallinity will increase. If the chemical is accidentally mixed with crystalline phosphoric acid, the original phosphoric acid that hasn't crystallized will be crystallized immediately and the phosphoric acid in storage container will be crystallized abnormally rapidly. After the phosphoric acid crystallizes, the upper phosphoric acid becomes dilute and the needle-like crystal pure phosphoric acid food grade is deposited in the lower part.
Where to Buy Food Grade Phosphoric Acid
1.More than fifteen years of production experience in phosphorus chemical industry.
2.Quality is always the backbone of our business. The special quality management system can ensure our products are meet the requirements of food safety standard. We can guarantee the purity of phosphoric acid 85 food grade for sale in our company. 
3.Quick reply after receiving customers' inquiry.
4.Excellent service. Professional technical and sales team are ready for 24 hours service.
5.Competitive price. With no third party, we can give customers the factory price. Inquiry us for food grade phosphoric acid price in our company now. Or if you would likw to purchase tech grade phosphoric acid, we can also help you.