Items
Na3PO4 .12H2O
Na3PO4
Main contents% ≥
98.0
 98.0
Content (P2O5)  ≥%
18.3
39.5
Sulfate as SO4 % ≤
0.5
0.5
Water insoluble% ≤
0.1
0.1
Chloride as Cl% ≤
0.4
0.4
As w/% ≤
0.005
0.005
Fe w/% ≤
0.01
0.01
PH(10g/L) %
11.5-12.5
11.5-12.5
Package
In double layer bags of 25 Kg or 50 Kg or 1000 Kg net.
What Is Trisodium Phosphate TSP 98%?
Trisodium phosphate (TSP) can be regarded as the product obtained by using phosphate H3PO4 as the matrix and replacing all the three hydrogen ions H+ contained in its molecular formula with three sodium atoms Na. The trisodium phosphate formular is Na3PO4. The trisodium phosphate for sale in our company can be divided into food grade and industrial grade trisodium phosphate tsp chemical. It can also be divided into anhydrous trisodium phosphate and dodecahydrate trisodium phosphate(Na3PO4 .12H2O) Please choose according to your uses and contact us for quotation.
Package: In double layer bags of 25 Kg or 50 Kg or 1000 Kg net.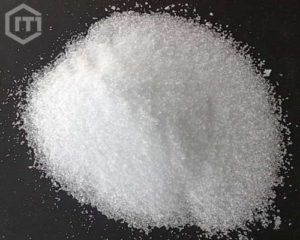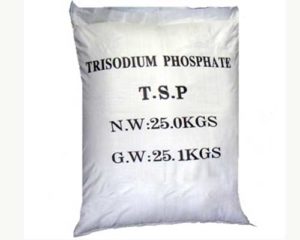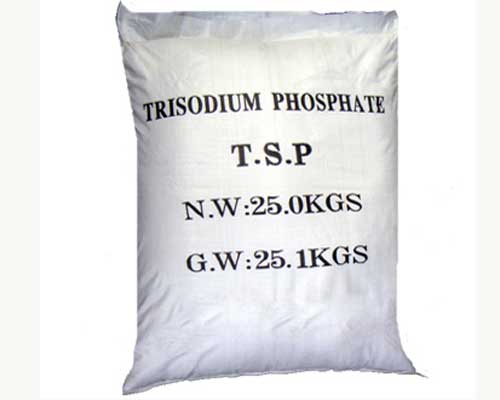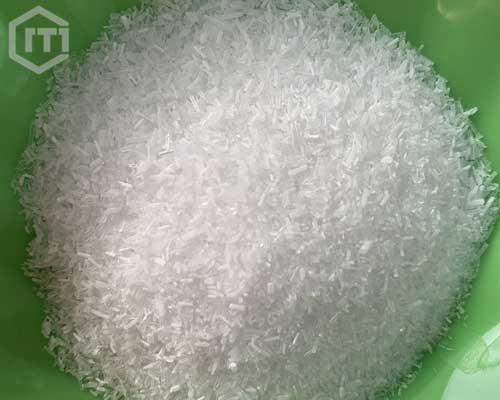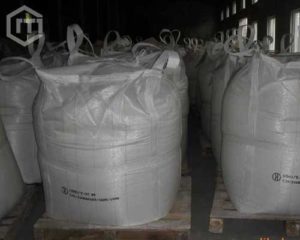 Applications
Description
Production Process
Where to Buy
Applications
What Are Uses of Trisodium Phosphate
In Food
As quality improver, food grade tsp has the effect of improving the complexing metal ions, PH value and ionic strength of food, so as to improve the cohesiveness and water holding capacity of food. Widely used in dairy food, meat food, baked food, flour food, all kinds of drinks, candy, seasoning and so on. However, the food safety regulations state that the amount of it in each type of food is different, such as, the maximum usage in cheese is 5g/kg, the maximum usage in ham, meat, fish, shrimp and crab is 3k/kg, the maximum usage in cans, beverages and dairy products is 0.5k/kg. Please strictly follow the food safety regulations to ensure the safety.

In Water Treatment and Industrial Fields
Used as water softener and detergent in chemical, textile, printing and dyeing, paper making, power generation and other industries.
Used as boiler scale inhibitor. Trisodium phosphate tsp can act with soluble calcium salt and magnesium salt, which are easy to form pot scale in water, and forms insoluble calcium phosphate, magnesium phosphate and other sediments suspended in water, so that the boiler won't form pot scale. At the same time, the excess trisodium phosphate can also make the knotted portion of the scale become soft and fall off. Therefore, it can save the coal used by boiler, maintain the safety of boiler and extend the service life of boiler.
PH-based buffer for the production of adhesives for wax paper.
Fixing agent for printing and dyeing.
Mercerizing enhance for fabric and anti-brittleness agent for thread making.
Used for chemical oil removal, decontamination in metallurgical industry.
Tooth cleaner and bottle detergent.
Rubber milk coagulant, sugar juice purification agent.

Trisodium Phosphate for Cleaning
Trisodium phosphate can be used as detergent of aluminum corrosion inhibitor and steel corrosion inhibitor, react with the calcium salt and magnesium salt in hard water and become insoluble calcium phosphate and magnesium phosphate salt. These phosphates are not sticky and won't stick to the fabric like the calcium and magnesium salts of soap. In addition, it also have osmosis and emulsification effect, which can increase the wetting ability of water, remove the dirt from hard surfaces and metal surfaces.

Other Uses
Pharmaceutical manufacturing industry. Raw materials of health care drugs, biological drugs, base materials, etc…
It can replace glycerine as a flavoring of tobacco.
For all kinds of experimental research and development.
Additives for daily chemical products, such as, facial cleanser, cosmetic cream, lotion, shampoo, toothpaste, shower gel, mask, etc…
Trisodium phosphate tsp can also used for pet canned, animal feed, nutritional feed, genetically modified feed development, aquatic feed, vitamin feed, veterinary drug products and so on.
Description
Production Process
Where to Buy