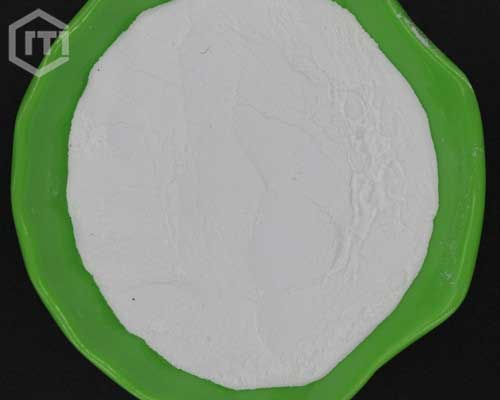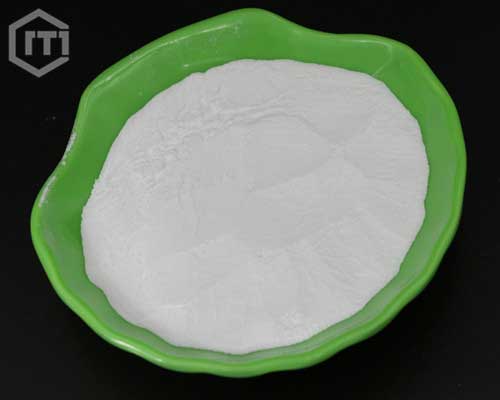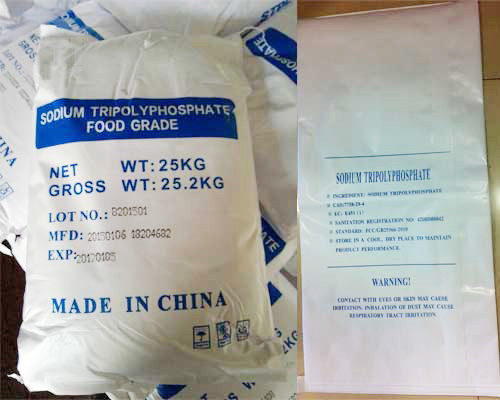 Food Grade Sodium Tripolyphosphate STPP
CAS NO.: 7758-29-4
HS Code: 28352910
Sodium tripolyphosphate food grade(stpp food grade) has higher production requirements and more inspection, monitoring item. The production materials of food grade STPP must be also food grade, ordinary industrial grade products can't be used. For example, it can only use food grade phosphoric acid, the wet process phosphoric acid can't be used, even it is food grade. So when you are planning to purchase some food grade sodium tripolyphosphate from the manufacturer, you are welcomed to check more details on our website and contact us to get price more quickly. We can also manufacture and supply stpp uses in detergents. If you would like to purchase this chemical, Chemate will be your best choice.
| Item | Food grade |
| --- | --- |
| Main contents (Na5P3O10 )%≥ | 94.00 |
| Phosphorus pentoxide(P2O5)   %≥ | 57.0 |
| Water insoluble  %≤ | 0.10 |
| Fe    %≤ | 0.015 |
| PH value of 1% solution | 9.4-10.0 |
| Heavy metals, as Pb %≤ | 0.001 |
| Arsenic,as As  %≤ | 0.0003 |
| Fluoride, as F %≤ | 0.003 |
| Whiteness %≥ | 85 |
What Are The Uses of Sodium Tripolyphosphate STPP Food Grade
As common used food additive, food grade sodium tripolyphosphate is usually used as quality improver and nutrient fortifier in food processing.
Widely used in the processing of quick-frozen aquatic products, cured meat products, baked products, fruit jelly, biscuits, cakes and instant noodle. It can change the PH value of meat, increase the elasticity, water retention capacity of meats, as well as prevent meat products from fading, rancidity and producing peculiar smell effectively, so as to make the meat color ruddy and taste good.
In the processing of flour products, it can control the fermentation speed, reduce the damage rate, prolong the storage period.
In the production of beverage, it can be used as stabilizer and play the role of chelation, buffering and emulsifying.
In the processing of aquatic products, it can control water content, inhibit the formation of crystal flower, improve the color and taste. In addition, it can also be used as acidity regulator and gluten fortifier in the processing of noodles, which can also improve the rehydration ability.
Mixed with other types of phosphates, it can be used in the processing of cheese to play the role of emulsification.
Used for canned ham, stpp food grade can make that the shape is complete, the color is good, the cut surface is lustrous and the meat is tender.
Used for canning board beans, it can soften tofu skin.
Used for milk products, it can prevent the protein coagulation precipitation.
It also has the functions that prevents beverage oxidation, deterioration, tonal change, as well as prevent the decomposition of vitamin C.
Peel softeners, which can soften the peels of vegetables and fruits quickly, shorten the cooking time and increase the extraction rate of pectin.
Used as bleach protector and deodorant, which can improve the bleaching effect and remove the odor in metal ions.
Used as antiseptic and bacteriostatic agents to inhibit the growth of microorganisms.
Emulsifiers, pigmented minced meat dispersants, anti-layering agents, and thickeners, which can disperse hardly soluble substances in water or stabilize suspensions to prevent the suspension from adhering and coagulating.
What Are Dosage Used in Different Foods
Generally, the added amount of rice, noodles, meat or frozen food cannot be more than 5g / kg. The amount of beverages and canned products cannot be more than 1g / kg.
The maximum usage in canned Babao porridge, canned meat, fruit and vegetable juice (meat) beverages, protein beverages, tea beverages is 1g/kg.
The maximum usage in dairy products, poultry products, meat products, ice cream, instant noodles is 5g/kg.
When using compound phosphate, the content in canned meat products must not exceed 1.0g / kg in terms of phosphate, condensed milk must not exceed 0.50g / kg.
When stpp chemical is used in combination with sodium pyrophosphate and sodium phosphate, the amount of phosphate should not exceed 5g / kg.
When using compound phosphate, the usage of sodium tripolyphosphate powder in smoked ham shouldn't exceed 5g/kg. The mount used in western-style ham can be more appropriate, which can be up to 8g/kg in terms of phosphate.
When it comes to food additives, many people think of preservatives and think it is bad for health. Food additives are actualy an artificial compound that is used to improve the color, taste of food and extend the shelf life of food. Without food additives, many foods in life will be harmful to health because of breeding bacteria. Adding preservatives to food can prevent or slow down the oxidation reaction of food, prevent food from spoiling due to microbial activity, and endanger the safety of consumers. STPP Chemical is added to foods such as meat, convenience foods, fruits, baked goods, soy sauce and vinegar, which can act as preservatives and antistaling agent. The addition of preservatives is not only to ensure the quality of food, but also to protect human health and safety.
Food Grade Sodium Tripolyphosphate Manufacturer
Chemate Technology Co.,Ltd, a top, reliable and professional manufacturer and supplier of phosphorus chemicals, can provide customers all over the world with both industrial and food grade sodium tripolyphosphate, as well as some other phosphates. Quality is our backstone of the development of our company. Our special quality management system maintains strict documentation records of our products, which can help us check the production steps and ensure our products meet the requirements of our customers. Except for the quality, price is also one of our advantages compared to other suppliers. For that, with no the third party, we can give our customers the most reasonable and competitive stpp food grade price. Contact us online now or send us email to tell us more about your requirements, our professional sales manager are waiting for service you in 24 hours.